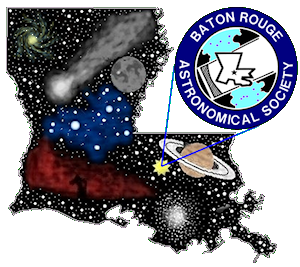 Outreach

One of the primary endeavors of the Baton Rouge Astronomical Society (BRAS) is community outreach. Specifically, helping to engage and educate our community about astronomy and the wonders of the cosmos via observing sessions through telescopes, physical science demos and media presentations.
BRAS would be happy to be a part of your event/activity and you can reach us with your request at:
When making a request, please include the following information:
Date of the event
Location of the event
Start and End time of the event
Estimated number of attendees
Age range of attendees
Indication of desired activity (Telescope Observing if nighttime, Solar Observing if daytime, physical science demos and/or presentation, etc.)
After submitting your request, you will receive a reply that includes any guidelines and rules that we have regarding our participation. If we are able to sign up volunteers, our participation is always FREE of charge. Keep in mind, the more advanced notice you give us, the better the chances are that we can get volunteers to participate in your event!

---